Personal Psychotherapy Online and in Belgrade

agreed price


Satisfaction guaranteed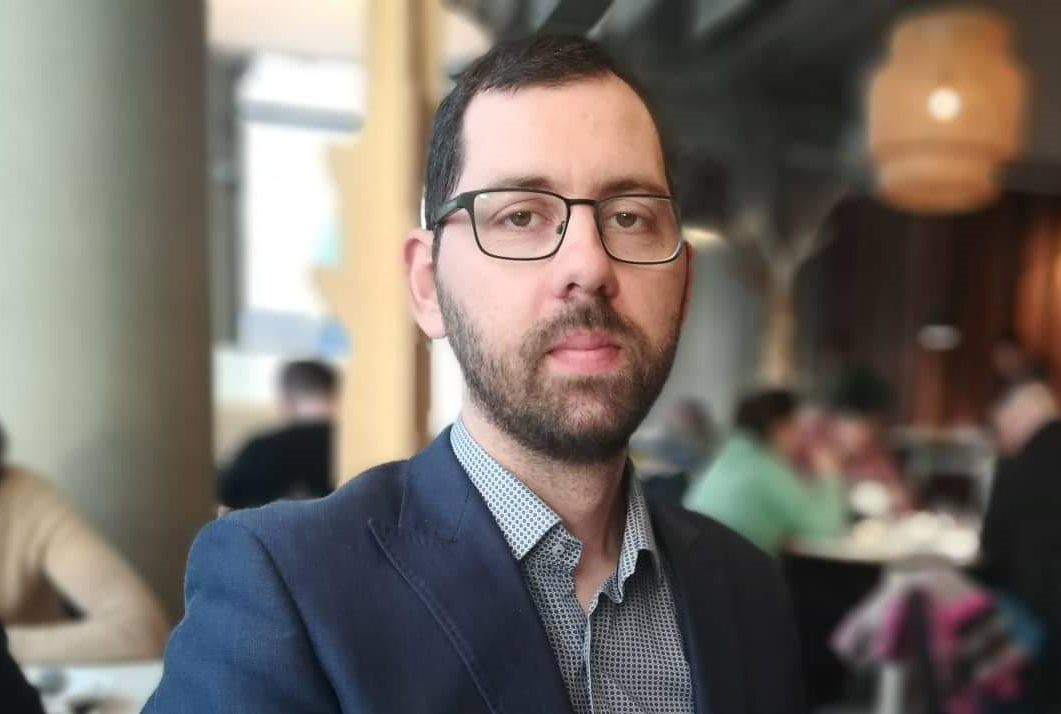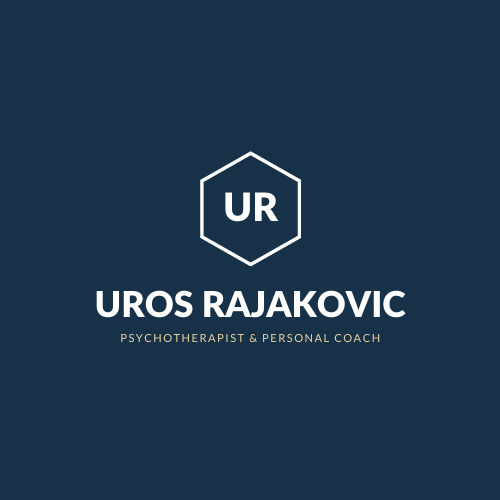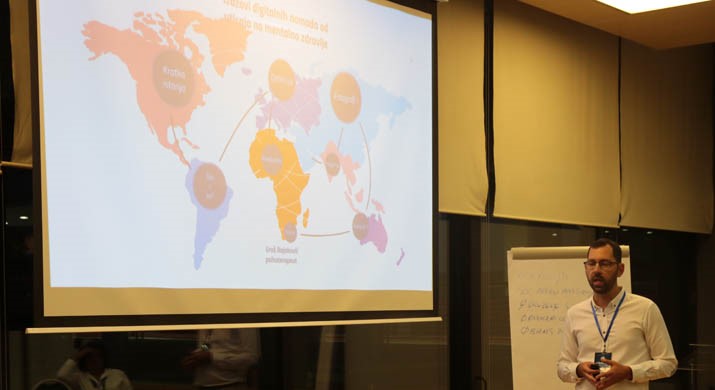 Hello and Welcome
My name is Uros Rajakovic. I am an English-speaking graduate psychologist and licensed psychotherapist, and I offer short and long-term psychotherapy online and in central Belgrade, Serbia.
I am an experienced therapist who works with you. My experience and training allow me to provide a dynamic therapeutic experience that is personal to you. I have experience working with adults in individual and couples therapy setting.
As a psychotherapist, my work stays in a dialogue between the classical transactional analysis and relational transactional analysis. In practice I use the Logosynthesis method – a tool that helps to 1) recognize the nature of the current stress or suffering, 2) identify the sensory perceptions (images, sounds, etc) from past events that trigger the current stress and 3) provide specific sentences to dissolve the frozen energy associated with these triggers.
Therapy is a space where one is accepted without any conditions.
Psychotherapy is a truly personal experience. Therapy is not something done to a person, but rather it is created by the person. And with that, working with you will significantly involve you. By staying with you and holding all that you bring, I hope to support the growth of this personal process. 
Previously, I have worked with clients who have struggled with: anxiety, depression, low self-esteem, anger, trauma, relationships, chronic conditions and sexuality, as well as clinical mental health. Some of these struggles may be familiar to you. In my work, I listen to how these struggles (or any of life's struggles) are real for you. That is, what makes them personal.
I became passionate about working with chronic illness while working as a therapist at the UKUKS – IBD Patients Association. Treating people who were dealing with Crohn's Disease or Ulcerative Colitis (the two forms of Inflammatory Bowel Disease –IBD) was, and still is, one of the most rewarding areas of my professional life.  There are no words that can describe what it feels like to see a person turn small milestones into a new life with a new perspective and a newfound sense of control, in spite of having a chronic illness that they have no control over. The similar positive experience I got from working with patients with liver diseases (hepatitis B & C) or cancer.
Working with you will be a new experience I look forward to having.
To get a sense of how it might be to work with me, you can read over my client work reflections by scrolling down.

48+
Custom Projects Completed



Our relationship is a vital part of the psychotherapy process and so it is important that we meet to see if I am the right therapist for you. I offer a 30-minute no fee meeting to explore this agreement. If we agree to begin working together, during this meeting we will also arrange the details of our next sessions together. During which we will be able to see how we feel working with each other.
Start your journey with me now
I work in English. This does not mean you must be a native-English speaker to begin psychotherapy with me. Many of my clients are actually not native-English speakers. Psychotherapy focuses on bringing attention to the soft-spoken or silent parts of ourselves and this does not involve only words. It is important though that you feel comfortable in communicating and expressing yourself to me. To understand this, you can schedule an initial meeting with me.
Sessions over Zoom, WhatsApp or Skype

I also offer psychotherapy sessions online, via Zoom/WhatsApp/Skype. Online sessions may be of interest to you if you don't have access to a therapist in your area or if you travel often. There is also the added convenience of working from your own home. This is fast growing way in psychotherapy practices.




Online Licensed Psychotherapist
You can get ongoing support and guidance and confidential online therapy & counseling.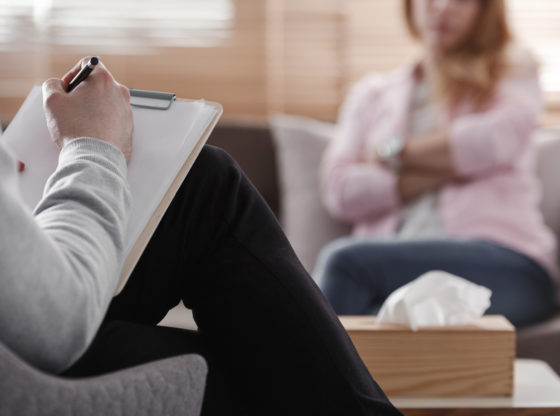 Online Therapy & Counseling
"Lots of people would say the relationship [with your therapist] is what therapy is all about"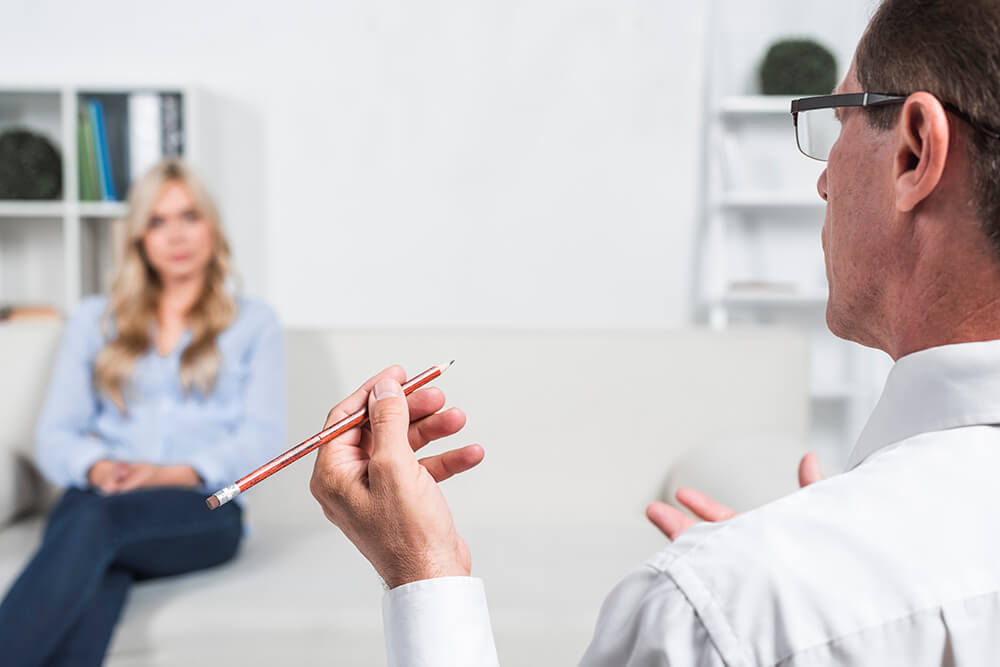 It allows for sessions at different times of day, and removes some complications.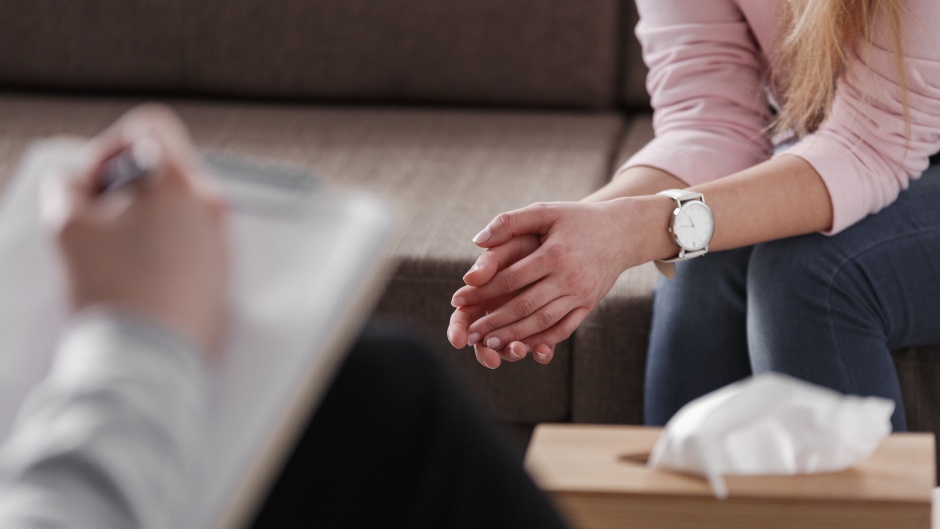 My fees are offered on a sliding scale. The fee is negotiated and the exact amount is agreed upon at our initial meeting. I also offer a limited number of reduced fee spaces. These spaces are reserved for individuals in economic hardship who would not be able to afford counseling or psychotherapy otherwise. Don't hesitate to ask me anything that interests you before scheduling your first session and I aim to respond within 24 hours.
Once an appointment session is scheduled, you will be expected to pay for it unless you provide 24-hourse advance of cancellation (week-ends do not apply).
In a setting where someone is available, someone is present and that someone makes no demands, there the individual can allow himself to be... so that he can discover what he may become. My client work reflections depict in-the-moment understanding of my practice as a psychotherapist. They are meant to offer you a sense of how I work as a psychotherapist. To maintain each of my client's confidentiality, I offer no means of identification (i.e. I change the name, gender, ethnicity of the client) and I share no information regarding my client's feedback all this with their approval.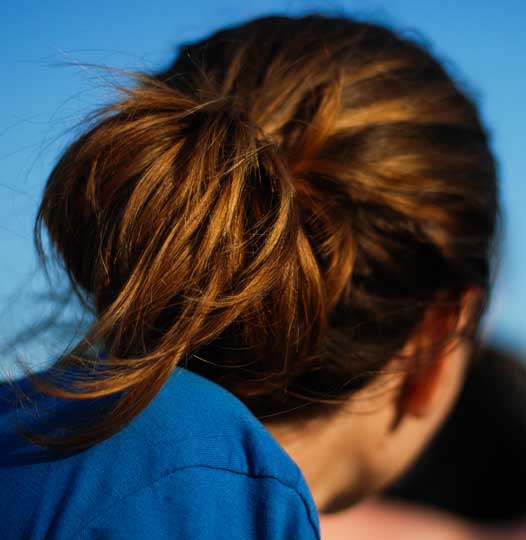 Working with Janie…
Psychotherapy helped me to improve the quality of my life, to recognize and change beliefs and patterns that did not serve me, and which had limited me to be the best version of myself. Psychotherapy also helped me to build better relationships with people in my surroundings and to make some changes without any fear. Work with Uros who is an excellent professional, made me feel very comfortable in my own skin 🙂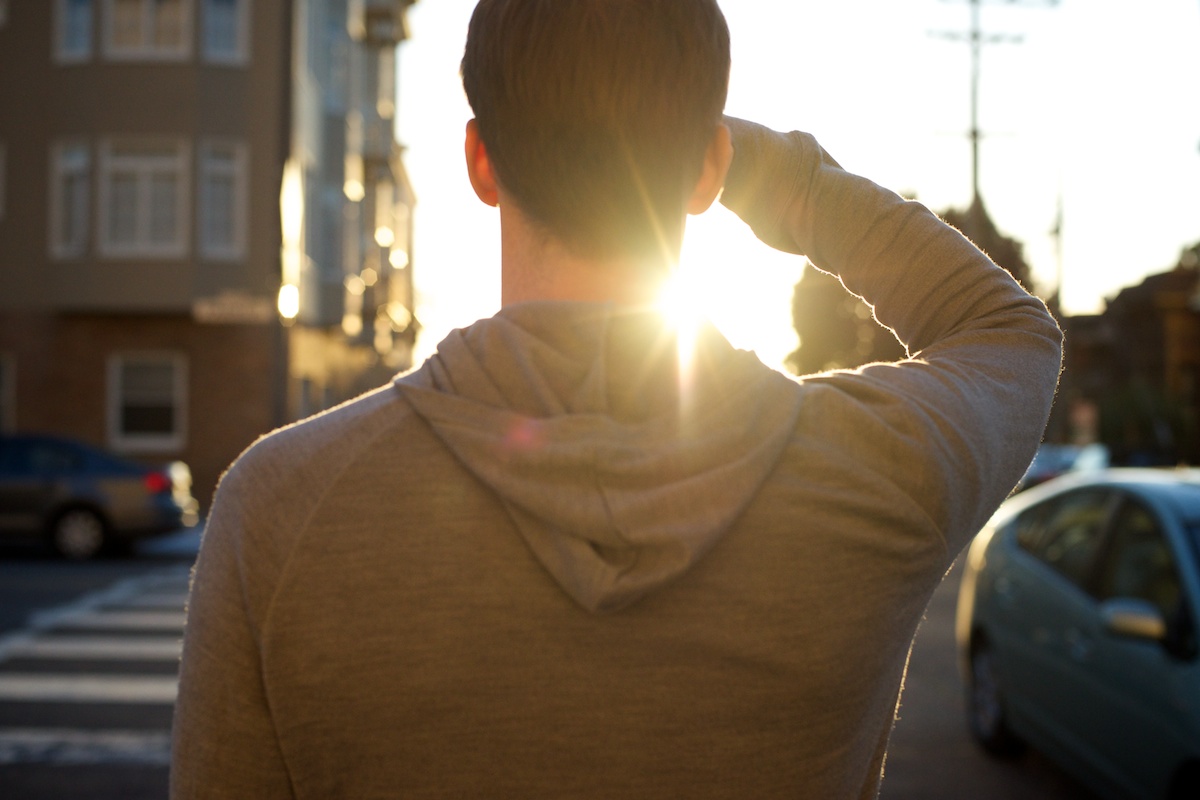 Working with John…
Uros is a brilliant psychologist, very knowledgeable, and with deep understanding of the human psyche. He helped clarify some dark corners for me, helped me see past the blind spots that appeared to be dead ends. For people with personal reasons to want to speak to a therapist over videoconferencing, he is an ideal therapist. He is very honest, cares for his clients and shows professionalism at all times. Often, Uros would be flexible to accommodate my busy schedule. I cannot recommend Uros highly enough for his skill, communication and care. I will be working with Uros again very soon.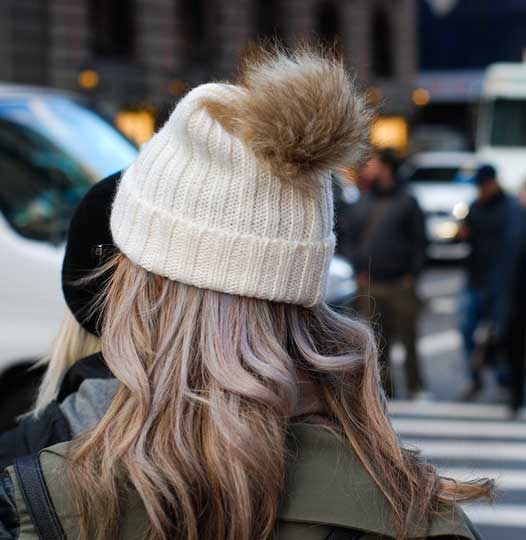 Working with Mary…
Uros is very observant and skilled at summarizing situations. He knows how to patiently listen, mirroring the client to help discover relevant points in challenging situations. I will hire Uros again for the clarity and resolution he helped me gain.
I understand your time, needs and provide quality psychotherapy, as well as consultations in english.

Solving
Problems
Psychotherapy can help with a variety of difficulties including depression, loneliness, problems adjusting to life in a new country, anxiety, obsessionality, relationship problems, unresolved childhood events, family issues, anger, stress, and problems at work. 

You are the focus of my work. We work together to help you learn skills to enhance your well-being. I can also help you to clarify your direction and find more meaning and happiness in life. Developing a fresh viewpoint on a professional or private conflict or a feeling.

Ultimate
Privacy
Therapy in the privacy of one's own premises can provide a context of safety, essential for resolving excess anxiety or trauma. Online sessions can be experienced as less exposing and less intimidating than meeting face-to-face, which can help with relaxing into the process of therapy. 

Custom
Therapy
A key factor in successful therapy, as well as coaching and other methods of counseling is the therapeutic relationship. You should feel well understood and thoroughly heard by your therapist. Therapy takes into account your current issues and circumstances; strengths and challenges; life history; goals; what works for you; and what doesn't. 

Practical and
Accessible
A language barrier should be the last thing standing between you and your way into a better, happier life. If you'd like to just talk, you can do that with friends or family. However, if you're seeking to make changes to improve your well-being, we'll listen AND collaborate with you on moving toward your desired changes. 

Experienced
Psychotherapist

In the last 10 years I worked with clients from Europe, North America, and Asia who are facing a life crisis, problems in communication and relationships also faced with a chronic illness like IBD, liver diseases, cancer, multiple sclerosis, etc. and they succeded in stabilizing their emotional stages and improving mental health.